Looking for all kinds of products for an optimal investment.
We are specialized in real estate investments in Spain and in particular in Barcelona and Sitges.
Do you live abroad and cannot go to Spain often?
Are you unaware of the Spanish laws?
Don't you have time?
He doesn't have the desire.
He speaks little Spanish, it's not a problem.
We have Chinese, Russian, English and German collaborators.
Buying a property in Spain means different laws and procedures depending on the region.
We are here to advise you and guide you throughout the process.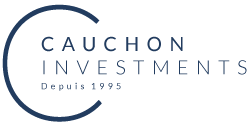 01  │ Real Estate Investment
We are much more efficient than a conventional agency. We know the right price and we negotiate for you.
Spain already leads the European issuance of the Golden Visa, a golden visa with multiple benefits for those who obtain it.
The interest of real estate investment is indisputable. In the long run, real estate prices are constantly increasing.